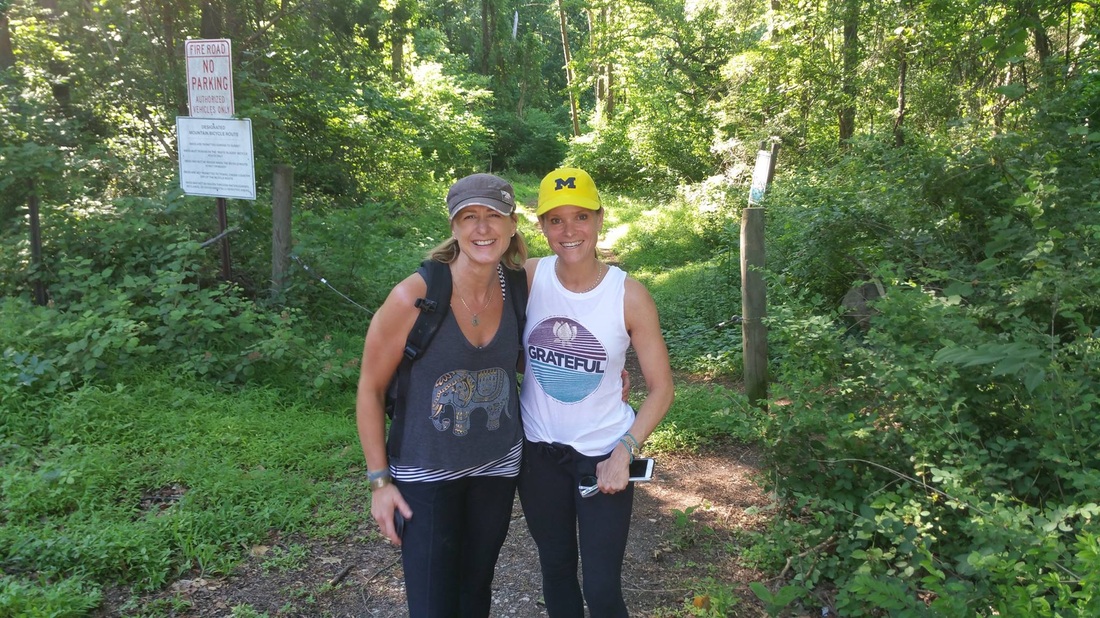 SATURDAYS 9-10.30am (arrive at 8.45am)

April 8 Liberty Reservoir
May 20 Loch Raven
June 10 Oregon Ridge
July 15 Gunpowder SP
August 26 Prettyboy Reservoir
September 16 Roland Park
October 14 Cromwell Ridge

Keep in touch by contacting us below so we can add your email to our list.

$20 drop in
PayPal to djbohlmann (at) usa.com for advanced reservations.
Alternatively, you can pay cash at the hike.


The fine print
REGISTER. Save your spot by paying via PayPal to djbohlmann (at) usa.com. Name your preferred date.
LOCATION. Once registered, we will email you the meeting spot.
WAIVER. In your registration, you receive a waiver, fill out and email a picture. Or complete prior to YOGAhike.
DOGS. Please leave your four-legged friends at home. Not everybody loves dogs as much as you do.
SHOES. Wear hiking or running shoes. Flip flops and sandals won't shield your toes from stubbing.
WATER. BYOB. Most parks don't have fountains. Be prepared.
SUNSCREEN/BUG REPELLENT. Don't let the sun or insects be a pest. Come guarded.
REFUNDS. No refunds, but credits for an upcoming YOGAhike.
WEATHER. There is no bad weather, just bad clothing.
CANCELLATIONS. If we have your registration you will be informed of weather related cancellation. But unless there is thunder, lightning or hail, the hike will likely happen.